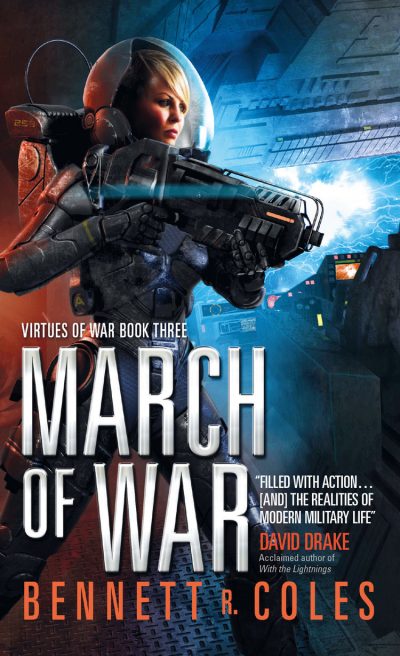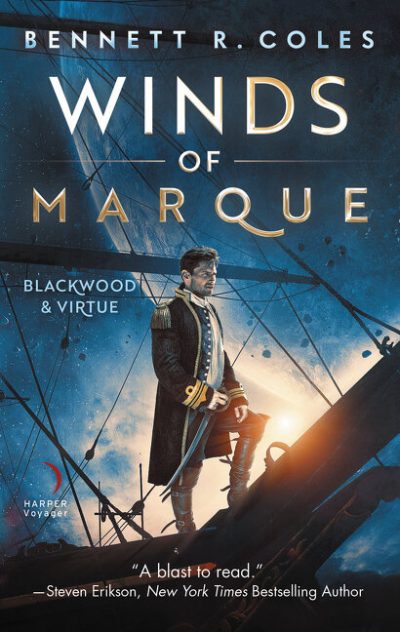 'Virtues of War' is a straight-shooting non-stop tale of military adventure in a troubled future.
Tense, exciting and stirring. Hugo-worthy.
I have read considerable military SF by master authors like David Weber, Michael Z. Williamson, David Drake and others, and 'Virtues of War' is at least their equal.
Coles writes with veracity, with a delicious streak of subversion.
Talk about hitting the ground running. Coles doesn't pull any punches. The fast-moving pace of the story is terrific and makes it an absolute pleasure to read.
Delivered at maximum velocity with laser-guided precision.
Pulse-pounding military sci-fi from a new master of the genre.
Vicarious thrill rides that get the reader's heart pumping, and battle scenes wrought with suspense.
A slam bang ending with several surprises, and chief among them is where each of the leads winds up. Without spoiling anything, the next book in this series cannot come soon enough.
You won't expect what is coming to actually happen and Coles plays it off masterfully…'Ghosts of War' delivers on all fronts.
In 'Ghosts of War' Coles explores not just the shiny future military tech aspects of the story, but also the lingering effects of the first book's harrowing events on the psyches of the three protagonists.
Never have I read an up and coming author like Bennett R. Coles, literally topple and overcome his predecessors in the genre of military soft science fiction.
Tough-minded and distinctive.
This series is not just for those who know they like military SF. This is for readers who love good characters, suspense, and unexpected plot twists. Coles is an author to watch: his military background is clear, and his skill at observing people and figuring out why they would do the unconscionable is astounding. This series taught me about a side of people that I've avoided, and I'm a better person for knowing about it. Try these books: they will surprise you.
Fantastic space war action, mixed with seemingly current day thoughts.
Engaging, imaginative in scope, and perhaps even relevant.