Five Great Free Star Wars Wallpaper Sites
Who doesn't want to set up their phone or computer background with an epic image from Star Wars? There are thousands of awesome images out there, and in recent years wallpapers have become very much a statement for many users. But why limit yourself to just one image when there are entire collections out there to explore?
Wallpapers for Star Wars over the years
Star Wars wallpapers cover the entire saga, often pulling from the movies but just as often based on entirely original compositions. Star Wars fans who are blessed with artistic talent can capture their favorite moments and make them even better with artistic license. But sometimes these artists indulge their imagination and create entirely new scenes based either on what might have happened off-screen, or what we wished had happened.
For example, what was the real nature of the relationship between Ahsoka Tano and Barriss Offee? A quick search for these two padawan results in an entire galaxy of options (and I warn you, not all of them are PG). But the Ahsoka-Barriss collection is one of the best examples of the Star Wars fandom talking to the Star Wars creators. There is clearly a lot of interest in these two young women and their friendship, especially considering how it ended in Star Wars: The Clone Wars Season 5. The artwork available as wallpapers gives us a glimpse into what fans would like to see. With the new Star Wars: Ahsoka TV show in development, Dave Filoni and crew would be well-served by using Star Wars wallpapers as one of their creative tools to plan out Ahsoka's character arc.
Or, like this image shows, sometimes it's simply fun to imagine. Ahsoka and Barriss were, after all, just teenage girls, and things might have looked very different if they'd been free to hang out at home and not been forced to fight in a galactic war.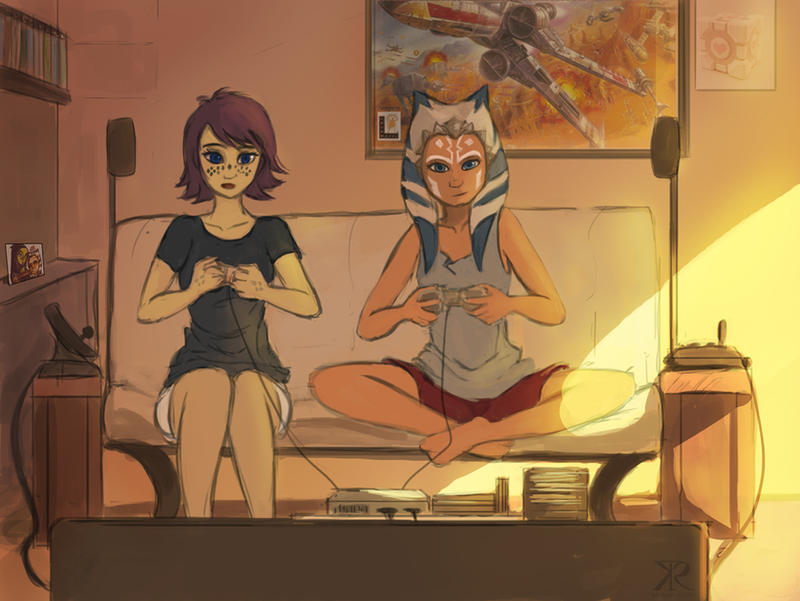 Wallpapers of your favorite Star Wars characters
Want a picture of Baby Yoda for your phone? There are plenty of images captured from the popular TV show in which he stars (what, you think Mando is the star…?), but I encourage you to also search through the different collections for an awesome original. Again, it's the reimagining of the Star Wars vision, beyond what we see on screen, that can be so fascinating. Many of the images are photo quality, but you might find that you're more drawn to the artistic, stylized sort of portrait.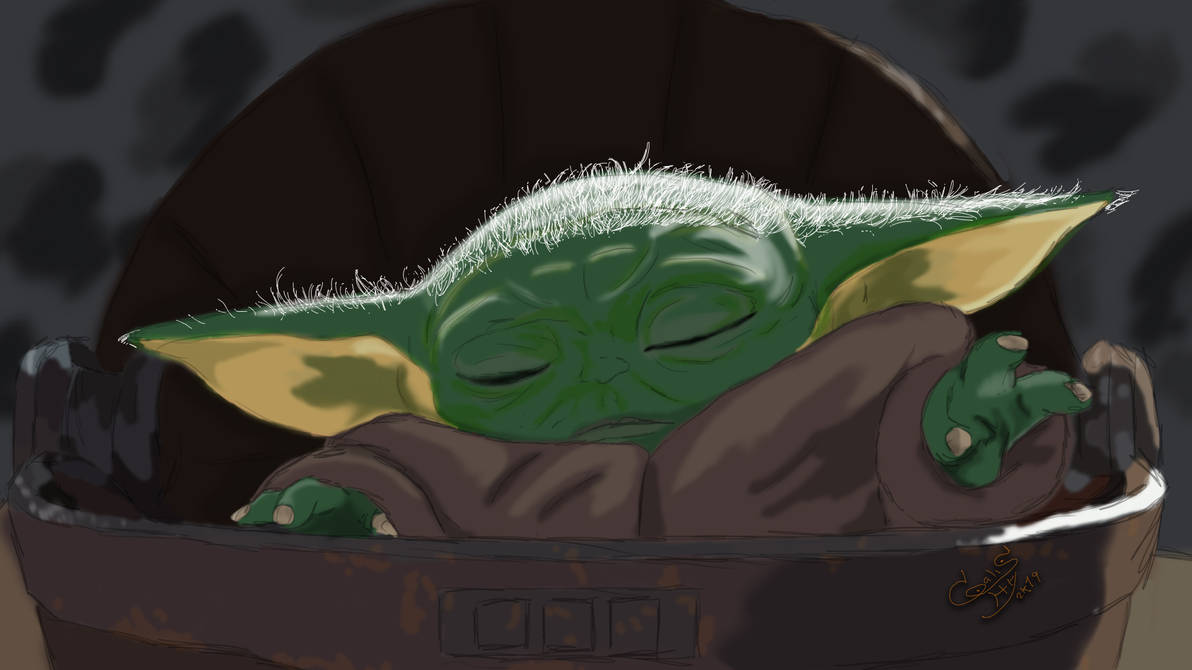 Wallpapers of your favorite Star Wars battles
Some of my personal favorites are the epic battle scenes, and many Star Wars wallpaper collections are full of awesome images. Many of them are evocative, giving a vibrant account of the action. The color can really draw the viewer into the experience, and the artistic quality can even bring new feelings that a mere photo can't capture. An artist can use different techniques to express in their work specific emotions or moods, or to highlight small details we might otherwise miss with film.
As an example, take a look at this awesome scene:
Or this one:
Star Wars wallpapers for free
Star Wars wallpapers are everywhere online, but to help you search I've created a short list of some sites that offer awesome collections from recent years. As of 2021, these sites offer free downloads and the first three give full credit to the contributors. If you find an awesome new artist you may also be able to link back to the artist's home page and full collection.
https://www.deviantart.com/search?q=star%20wars
https://wall.alphacoders.com/by_collection.php?id=47
https://unsplash.com/s/photos/star-wars
https://wallpapercave.com/star-wars-4k-wallpapers
https://wallpaperaccess.com/star-wars
A word about copyright…
I want to take a moment to make the point that, while the collections on these sites are available for free download, not all art is free. There has been some controversy in recent years about sites that promote new artists but offer them little to no protection from theft, where nefarious operators can download the original art and then post it elsewhere, claiming it as their own.
It's important to help artists be recognized for their work, and if they decide to charge for their images then that's their right as the creator of the piece. If you're just looking to download an image to use as a cool wallpaper then it's not such a worry, but if you post that image in a place where other people can view it (like, this article) make sure you name your source and make sure you're not accidentally taking credit for someone else's photo or image.
Share This Story, Choose Your Platform!