Star Wars: The Rise of Skywalker was Full of Celebrity Cameos
When Star Wars: The Rise of Skywalker brought the saga to a close, it did so with a bang. One of the best parts of watching the home video version is looking for all those cameos. Let's take a look at who made a (sometimes very) brief appearance in Rise of Skywalker.
The biggest Rise of Skywalker cameos
Some of the cameos were big, either for the person playing them or their significance to the story.
Han Solo
One genuine surprise that left audiences gasping was the unexpected return of Harrison Ford as Han Solo. Mr. Ford is famously private and infamously eager to move on from Star Wars, so the sudden appearance of perhaps the most beloved character from the Original Star Wars Trilogy was a delight. He appears not as a Force ghost but as a memory to his son, Ben Solo / Kylo Ren (Adam Driver), at the saga-defining moment on the wrecked Death Star when our villain turns away from the dark path. If ever there was a time for a dad to show up, this was it.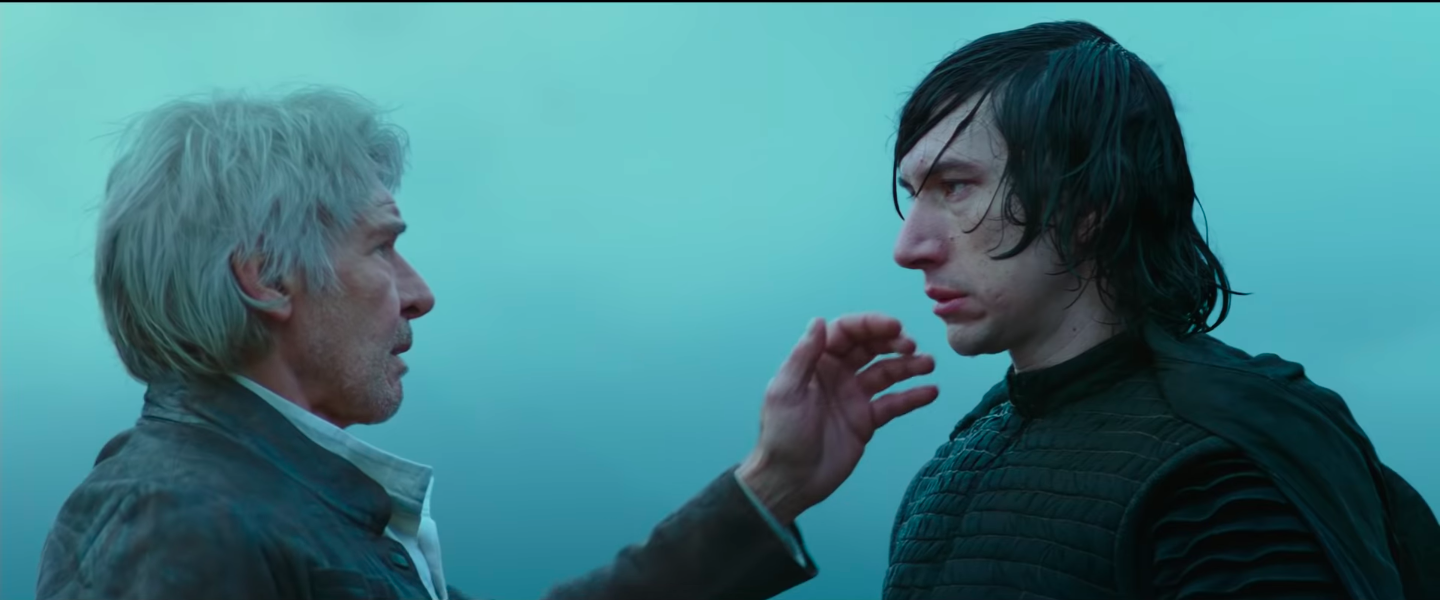 Princess Leia
I realize that technically Leia's role isn't a cameo in Star Wars: The Rise of Skywalker. But I'm sorry – the fact that Carrie Fisher was able to appear on screen after her tragic passing is amazing and beautiful. And don't get pedantic about her title: she'll always be a princess to me.
Rey's Mother and Father
The mystery of Rey's parents has been part of the entire Sequel Trilogy mythos, and in Rise of Skywalker we finally get to see them on screen. Rey's mom is played by Killing Eve actress Jodie Comer and her dad (Emperor Palpatine's son) is Dunkirk actor Billy Howle. Unfortunately neither actor was used to their full potential, but the casting of quality talent at least tells us that Rise of Skywalker took Rey's parents seriously as characters.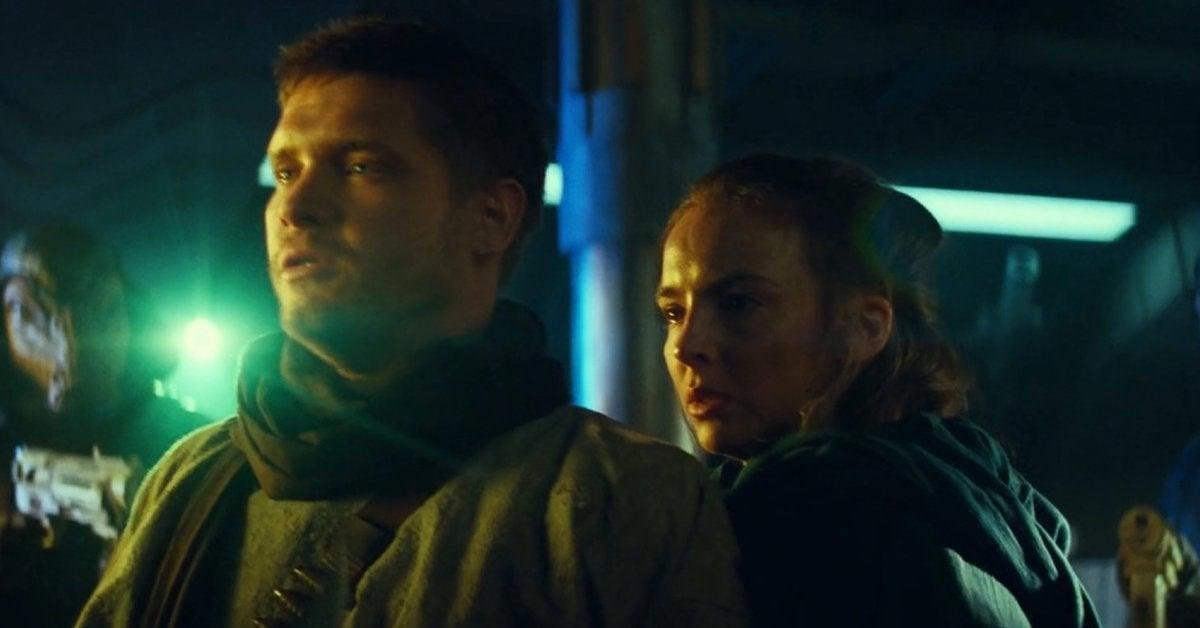 Oma Tres
Who? When Rey, Finn and Poe get taken into the seedy bar on Kijimi, the camera sweeps through the room but also rests on the one-eyed bartender long enough for the audience to take note. It can be hard to spot under the tech, but that's illustrious Star Wars composer John Williams! His name, Oma Tres, is an anagram for maestro – only too fitting for the genius behind the music.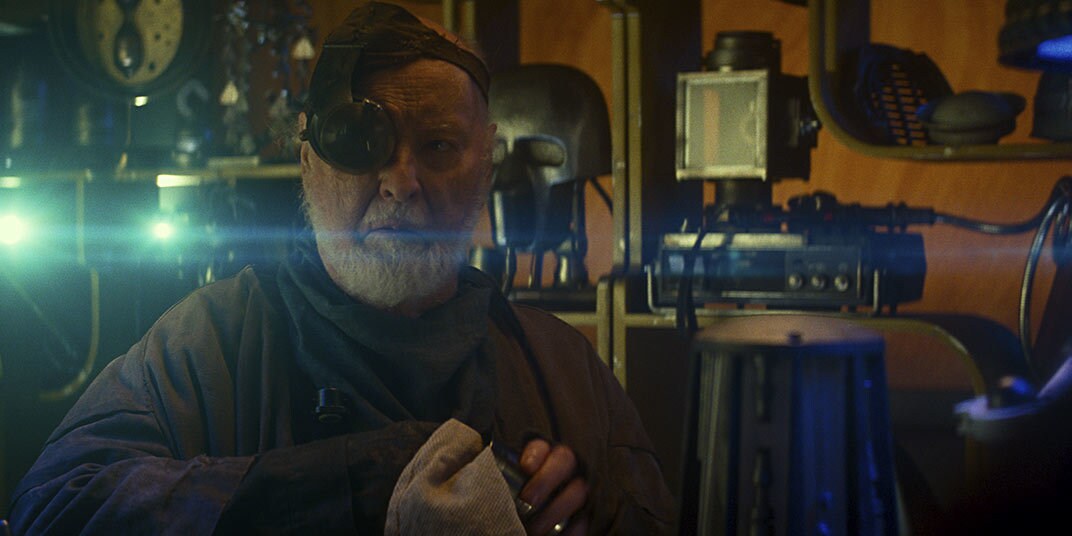 Cameos from the Star Wars movies
Characters from all the Star Wars episodes – from Phantom Menace to The Last Jedi – appeared in Star Wars: The Rise of Skywalker. Some of them were voice only, but those words were in every case spoken by the actual actor who brought his character to life on screen.
Heroes from across the galaxy
I'm not sure if the role of Lando Calrissian was big enough to exclude him from the "cameo" list, but it was great to see Billy Dee Williams again. He was joined by Denis Lawson (ace X-Wing pilot Wedge Antilles) and Warwick Davis (the Ewok known as Wicket, and a cameo giant in the Star Wars universe).
Mark Hamill's Luke Skywalker had a pivotal appearance in the film as a Force ghost, but Mark Hamill also made a secret cameo as alien informant Boolio – the one who gives our heroes some secret info and then finds his severed head on a First Order briefing table.
Babu Frik was a popular addition to the cast and he was voiced by actress Shirley Henderson, a veteran of many roles but perhaps most famous for playing Moaning Myrtle in Harry Potter and Gail in Trainspotting.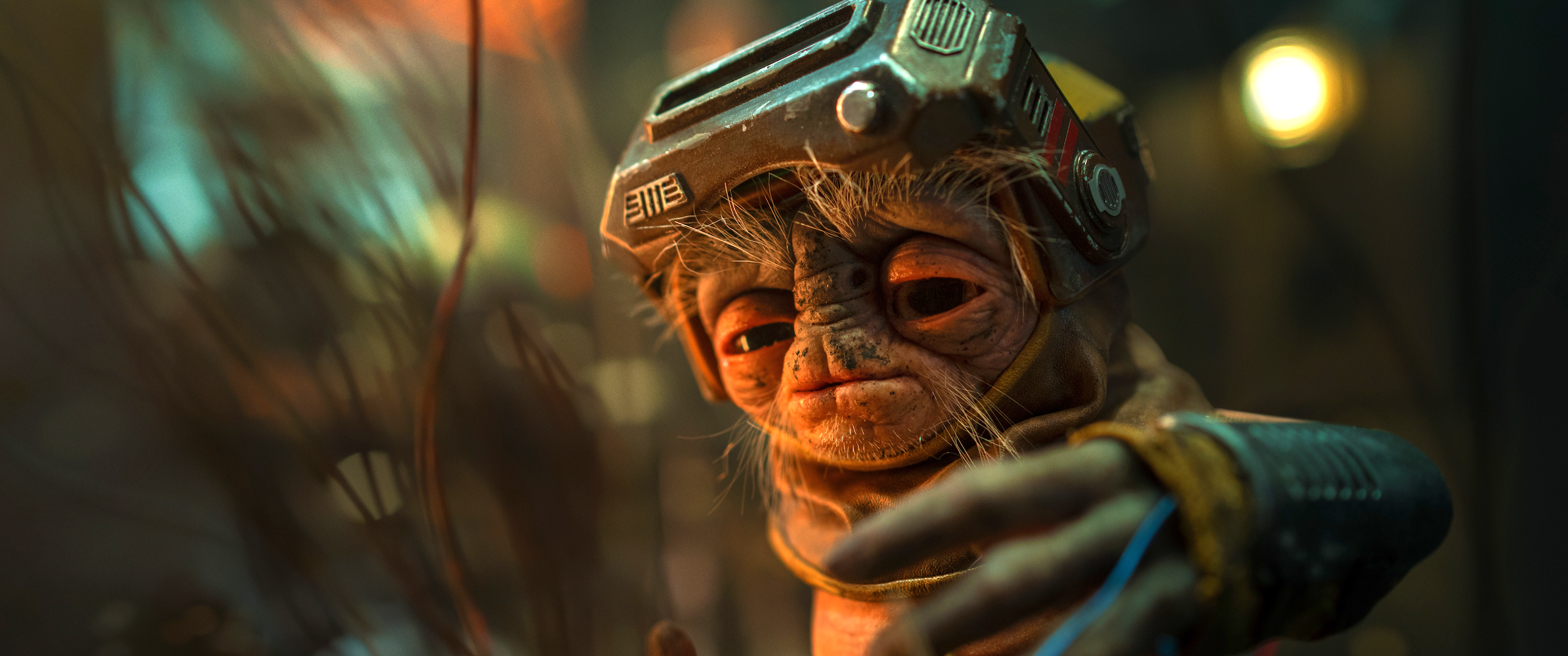 Other celebrity cameos include Kevin Smith (of Clerks fame) as a Kijimi local, Lin Manuel Miranda (the creator of Hamilton) as a human Resistance fighter, musician Ed Sheeran as an alien Resistance fighter, as well as Radiohead producer Nigel Godrich, musician Dhani Harrison and director J.D. Dillard, all playing stormtroopers. Ed Sheeran might have played a stormtrooper as well, and rumors still persist that Harry Styles might have suited up too.
The very brains behind both Force Awakens and Rise of Skywalker, J.J. Abrams, provided the voice for loveable new droid D-O, joined by Rise of Skywalker co-writer Chris Terrio as Colonel Aftab Ackbar, son of the fan-favorite Admiral Ackbar who perished in The Last Jedi.
Jedi and Sith
With Rey in her most desperate hour as she faces all the Sith, she reaches out in the Force one last time, imploring the Jedi of the past to be with her. And in her moment of need, the Force surrounds her and they respond. We hear the voices of Hayden Christensen (Anakin Skywalker), Ewan McGregor (Obi-Wan Kenobi from the Prequel Trilogy), Alec Guinness (Obi-Wan Kenobi from the Original Trilogy), Samuel L. Jackson (Mace Windu), Frank Oz (Yoda) and Liam Neeson (Qui-Gon Jinn).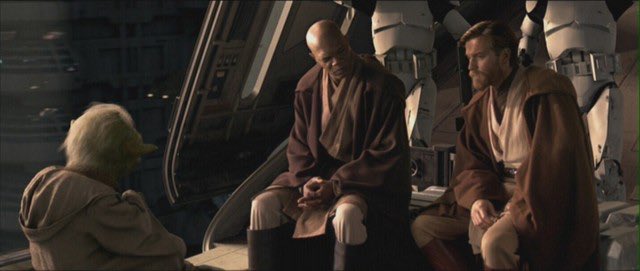 Much earlier in the movie, in the scene where Kylo Ren discovers the secret lair on Exegol, he hears the Sith Lord Emperor Palpatine speaking to him. But Ian McDiarmid's voice changes partway through the monolog, becoming that of Andy Serkis (Supreme Leader Snoke) and James Earl Jones (Darth Vader).
When you consider Anakin Skywalker and Darth Vader, is it one cameo or two?
Darth Vader, of course, was once Anakin Skywalker, and although this is technically the same person we've pretty much always had to consider them two separate characters. Only in the closing moment of Return of the Jedi and an epic few seconds in the Star Wars: Rebels Season 2 finale have Vader and Anakin seemed to co-exist.
In Rise of Skywalker, it's the Dark Side Kylo Ren who hears Vader and the Light Side Rey who hears Anakin, once again showing the duality of this character. With Mr. Jones and Mr. Christensen both returning to reprise their roles, we can certainly call this two cameos.
Cameos from Star Wars: The Clone Wars
But the list of all the Jedi speaking to Rey wasn't limited to the movies, and fans were treated to the first instance of animated characters who existed solely in Clone Wars being acknowledged in the official Skywalker Saga. Jedi voice cameos included Olivia D'Abo as Luminara Unduli, Jennifer Hale as Aayla Secura and Angelique Perrin as Adi Gallia.
Most thrilling of all was Ashley Eckstein as Ahsoka Tano. While this most popular of characters was portrayed in live action by Rosario Dawson, Ashley Eckstein has been the voice of Ahsoka for more than a decade and it was wonderful for her to be included among the Jedi voices.
Cameos from Star Wars: Rebels
Ahsoka Tano was a big part of Star Wars: Rebels as well as Clone Wars, and fans of that show had no trouble recognizing the deep voice of Freddie Prinze Jr returning to his iconic role as Kanan Jarrus. The fact that Ezra Bridger was not included in this list raised some questions from fans, including one big one that circled around both Ezra and Ahsoka:
Did the Jedi have to be dead to speak in Rey's mind?
With the Force flowing through her, Rey heard many Jedi in her mind. The deaths of all of them are already confirmed in canon – except one. Ahsoka's fate isn't yet known, and we know that she's still alive in the time of The Mandalorian, five years after Return of the Jedi. But is she no longer alive by the time of Rise of Skywalker? The fact that we don't hear Ezra when the Force speaks to Rey suggests that he might be the only Jedi still alive at that time. We don't know Ezra's fate yet either, and this moment in Rise of Skywalker, epic in its own right, has caused fans of both Star Wars animated series to theorize what it means for Ahsoka and Ezra.

Cameos can be great fun for everyone
I'm not shy in saying how much Sequel Trilogy leads Daisy Ridley, John Boyega and Oscar Isaac brought to Star Wars, but it sure was fun to see all the support they got in Star Wars: The Rise of Skywalker. Mark Hamill was expected, but who knew Samuel L. Jackson, Liam Neeson, James Earl Jones and Freddie Prinze Jr would make the time to participate? Seeing John Williams on screen was a treat, as was the return of Warwick Davis as Wicket and Denis Lawson as the Original Trilogy's most important supporting character, Wedge Antilles. And while a few voice-over words might not be enough to declare "Hayden Christensen reprises his role as Anakin Skywalker" it was great to see both him and Ewan McGregor rejoin the Skywalker saga.
Star Wars: The Rise of Skywalker cameos were one of the best parts of this movie, and just in case the final battle over Exegol or the charming D-O weren't enough to sit you down once more to watch, hunting for Rise of Skywalker cameos might be just the thing.
Share This Story, Choose Your Platform!