The Talented Chameleon: Who is Giancarlo Esposito?
As The Mandalorian cruises toward its third season, we have a lot of questions. Sure, some of them have been answered by the surprise Mando Season 2.5 stuffed into the latter part of The Book of Boba Fett (yay, Baby Yoda!), but there's still a lot we're waiting for closure on. And the most important question still hanging out there is, what happened to Moff Gideon?
And one of the reasons we care so much is because we want to know if veteran actor Giancarlo Esposito is returning to The Mandalorian.
And interesting note: if you've only ever read the name Giancarlo Esposito, you're probably pronouncing it wrong. It's actually correct to use the Italian pronunciation, which is Es-POS-ito, rather than Espo-SITO.
Who is that Esposito guy?
When he initially appeared at the end of the first season, social media was abuzz. I confess, when I first saw Moff Gideon, I didn't understand what all the hubbub was about, because I didn't realize who this Giancarlo Esposito really was. And that, my friends, is part of the genius behind this veteran of television and film: he's a chameleon who completely disappears into his roles, to the point where audiences aren't always even aware that it's him. He's best known perhaps for Breaking Bad, The Usual Suspects and School Daze – but there's a lot more to him than even that.
Giancarlo Esposito and his many roles
Giancarlo Giuseppe Alessandro Esposito was born to Giovanni "John" C. Esposito and Elizabeth "Leeza" Foster in Copenhagen, Denmark on April 26, 1958. The Italian stagehand/carpenter and African-American singer were both heavily involved in drama, and young Giancarlo quickly followed in their footsteps. When he was six his family moved to New York and he secured his Broadway debut in 1968, playing an enslaved child in the musical Maggie Flynn.
His career picked up speed in the 1980's, where he landed many roles as guest star or supporting actor in diverse movies and TV series such as Maximum Overdrive, Trading Places, Miami Vice, King of New York, Taps, Spenser: For Hire and even Sesame Street. Most of his early roles reflected the stereotyping prevalent in Hollywood of the age, and Giancarlo Esposito was often limited to "Black" or "Hispanic" film and television roles. He recognized this and always worked to break out of any stereotype, but for years the industry made this difficult.
Even so, he thrived as an American actor. He met Spike Lee in 1980 and their relationship grew over the years until their first film together in 1988: School Daze, where Giancarlo Esposito played fraternity leader Dean Big Brother Almighty. In the years following, Esposito and Lee worked together on the classic films Mo' Better Blues, Malcolm X and Do the Right Thing.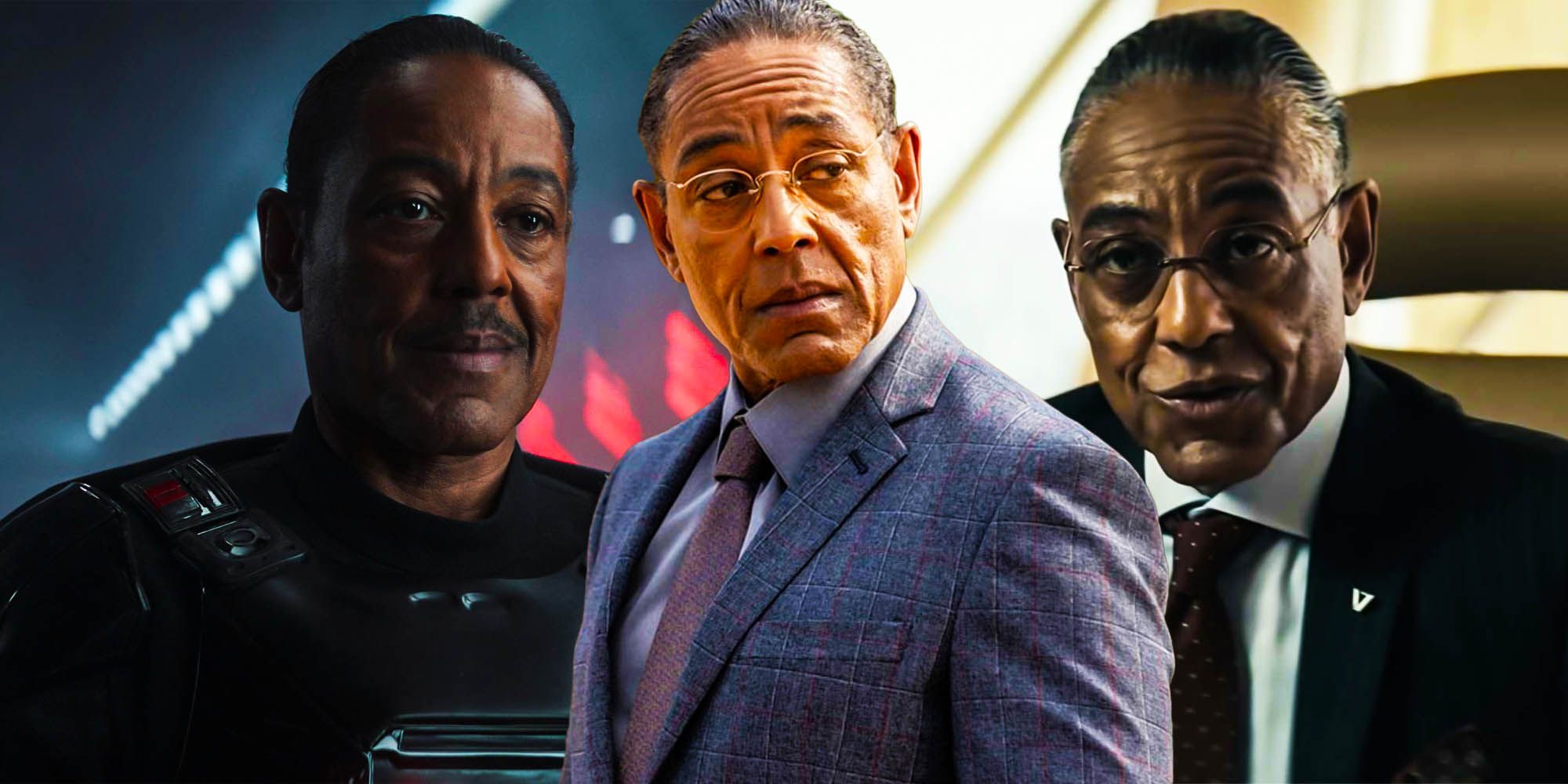 Esposito breaking away from stereotype
Despite his distinguished CV and talent, Giancarlo Esposito was willing to step into supporting actor and guest star roles if the part was interesting or challenging enough, and the 1990's brought some success in breaking the Hollywood stereotype. He was still cast as drug dealers, but was also policemen, political radicals, a deranged Greek god, a friend to poet Miguel Pinero, Federal Agent Mike Giardello in Homicide: Life on the Street (for which he was nominated for Outstanding Supporting Actor in a Drama Series) and even Cassius Clay Sr.
He won the National Board of Review's Best Cast Award in 1995 for The Usual Suspects, as well as several other nominations.
Esposito breaking bad
It's hard to describe any one role as "breakout" for Giancarlo Esposito, because so many of them were important, but there's no question that the phenomenal hit TV series Breaking Bad launched him to a new level of recognition. In Breaking Bad he played the main antagonist, Chilean drug lord Gus Fring, a villain so evil that other villains attend his masterclass. His Breaking Bad role of Gus Fring has carried on in the prequel series Better Call Saul.
One often-overlooked part he played had an oversized impact on his career trajectory. For one season he played legal eagle Nicholas Hahn in Girls' Club – the show didn't continue beyond that first season and has been largely forgotten, but Giancarlo Esposito appreciated his role and he began to actively look to play bosses in other movies and television shows.
More recently he's portrayed American Baptist Pastor Ramon Cruz in The Get Down, Adam Clayton Powell Jr. in Godfather of Harlem, Dr. Edward Ruskins in Dear White People, Sidney Glass / The Magic Mirror in Once Upon a Time, and, of course, Moff Gideon in The Mandalorian. He's had no less than 18 nominations across a variety of awards, including three nominations and one win (for Breaking Bad) as Best Supporting Actor.
And his performances aren't limited to on-screen work. Giancarlo Esposito also earned praised (and an award nomination) for performing "El Presidente" Anton Castillo in the huge video game Far Cry 6. To voice Anton Castillo would have been enough, but Esposito also did motion-capture to bring additional life to the character.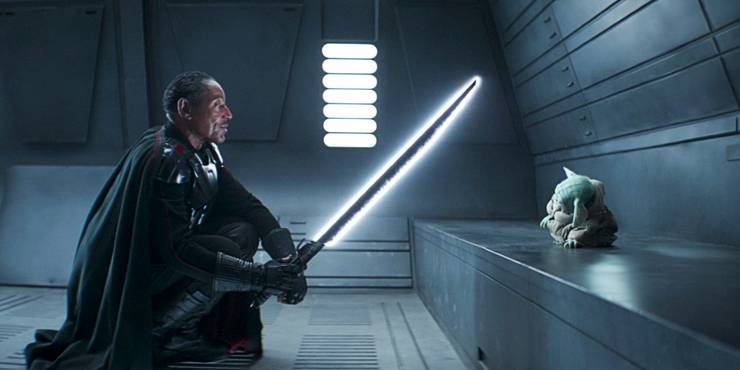 Will Giancarlo Esposito return as Moff Gideon?
For an actor as talented as busy as Giancarlo Esposito, Star Wars fans may be wondering if they'll get the chance to see the actor once again portray his cold, calculating Imperial villain again.
It was clear in the last few episodes of The Mandalorian Season 2 that Gideon was developing a diabolical scheme, but also that he still had a long way to go. Ties to The Rise of Skywalker were starting to form, but even stronger ties to Rebels had already appeared.
There's still a lot of story to tell around Gideon, Bo-Katan Kryze and the darksaber, and Star Wars would be foolish to not fully explore this storyline. 
Share This Story, Choose Your Platform!