Did Star Wars do Hayden Christensen Any Favors? Will Disney+ help?
Okay, let's talk about Hayden Christensen, the actor who portrayed Anakin Skywalker, the central figure of the entire Star Wars franchise. With the Prequel Trilogy films very much in the past (and, frankly, superseded – some might say rescued – by the television series Star Wars: The Clone Wars), you might think that there's no need to discuss this actor. But Mr. Christensen is returning to Star Wars in a big way over the next year, and he's suddenly relevant again.
Who is Hayden Christensen?
Hayden Christensen was born in Vancouver, British Columbia, in 1981 to Alie and David Christensen, growing up with a brother and two sisters. He was a talented athlete in high school but also took to acting at an early age, attending the Arts York drama program at Unionville high school as well as New York City's Actors Studio. As a child he featured in TV commercials and went on to perform lead and supporting roles in several smaller movies and series.
He received early critical acclaim for his role as a troubled youth in Fox Family Channel's Higher Ground, earning Golden Globe and SAG Award nominations and the Breakthrough Performance of the Year Award from the National Board of Review. His starring role in Shattered Glass (2003) earned him further critical praise, as he effectively delivered a complex performance as true story wonder kid journalist Stephen Glass, who achieved undeserved fame while struggling with inner demons.
I say all this because it's important to note that when Hayden Christensen announced that he was playing Anakin Skywalker, he wasn't some unknown actor coming from nowhere. He'd already earned critical praise in an established acting career.
What Went Wrong for Hayden Christensen in Star Wars?
This is important to realize, because let's be honest, if we only judge Mr. Christensen as an actor based on his performance in Star Wars Episode II: Attack of the Clones and Star Wars Episode III: Revenge of the Sith, we could easily conclude that he's not a very good actor.
Much has been made of George Lucas insisting on casting unknown actors for his leads. Mark Hamill is the most famous example of this, and Harrison Ford was originally not even considered for Han Solo because Lucas had worked with him before. Was Hayden Christensen just another example of this well-meaning but not always successful casting policy?
I'm going to go on the record here and say no. Every supporting role in the Prequel Trilogy was filled with a famous actor – Liam Neeson, Ewan McGregor, Natalie Portman, Samuel L. Jackson – and each one of them (except Mr. Neeson) delivered a mediocre performance at best. The problem with these movies wasn't the caliber of the acting: the problem was the writing.
Let's call a spade a spade here: the dialog in Attack of the Clones and Revenge of the Sith was universally awful, leaving Mr. Christensen and team to do the best they could with what they had – which was not very much. I'm pretty confident that a different actor in the role of Anakin Skywalker would have come across as just as wooden and unconvincing. If Star Wars Episode II and Episode III were the only films I'd ever seen Natalie Portman and Samuel L. Jackson in, I'd think they were terrible actors. But I know that they're both brilliant, because they've starred in masterpieces like Black Swan and Pulp Fiction. Star Wars could have used a bit more of both those movies, frankly, to give an edge to what should have been a dark, character-driven piece.
But George Lucas, as executive producer and writer of these films, chose instead to go for an over-reliance on digital effects, showy action scenes over substance, and a frustratingly shallow character arc. These movies were supposed to show us how the Dark Side of the Force subverted and corrupted the greatest Jedi in history, but what we got instead were awkward, teenage stalking moments and a terribly unconvincing love story. The descent of Anakin Skywalker / Darth Vader was going to be a challenge for any actor, and I feel bad for Hayden Christensen having to work with the awful dialog he was given.
Who is the real Anakin Skywalker?
The problem has persisted, with many Star Wars fans frustrated with the way Attack of the Clones and Revenge of the Sith played out. They both had so much wasted potential and for years a substandard Star Wars Episode III seemed like the final word on the franchise.
But then Clone Wars came along, an animated series that reinvented Anakin Skywalker, Obi-Wan Kenobi and the entire cast of the movies. With less pressure, more screen time, and newcomer Dave Filoni at the helm, Clone Wars delivered seven seasons of complex, character-driven story arcs that much more convincingly explained the slow but inevitable descent of Anakin toward Darth Vader.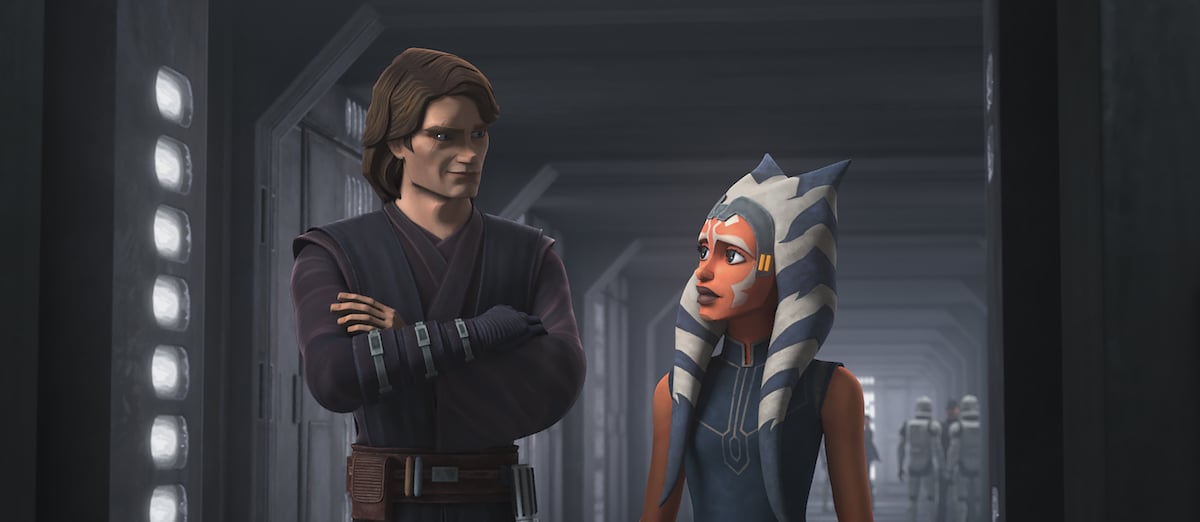 All great stuff, but Clone Wars was such a success that it effectively eclipsed the movie version of its characters. Hayden Christensen's Anakin was replaced in the fandom's consciousness by the animated version of the character (voiced brilliantly by Matt Lanter), and many saw the film version as just a glossy representative of the "real" Anakin we see in Clone Wars.
Does it matter who's in the Darth Vader suit?
At the end of Revenge of the Sith, as Anakin transformed into Darth Vader, Hayden Christensen asked to play the role to its final moment. Lucas agreed to let the actor don the iconic black suit – specially adjusted to fit Christensen's frame – and for years Christensen was the last man to appear on screen as Vader.
But when Rogue One (which is the best Star Wars movie ever) was released, it seemed that the torch had been passed, as Hayden Christensen wasn't even considered to play the role of Darth Vader. The role was split between Spencer Wilding and Daniel Naprous, with the voice still performed by James Earl Jones from the Original Trilogy. Some fans wondered if this exclusion was a sign that Star Wars under the new Disney management no longer included Hayden Christensen.
With Vader appearing in Star Wars: Rebels, still voiced by Jones (and by Matt Lanter for any Anakin scenes) it appeared that the franchise had moved on, leaving many elements of the Prequel Trilogy in the dust.
A Chance for the Star Wars franchise to redeem Hayden Christensen
But all that seems to be changing, as not one but two upcoming series are confirmed to feature Hayden Christensen. The first will be this year's Star Wars: Kenobi, following the Jedi hermit Obi-Wan Kenobi in the years between Revenge of the Sith and Rogue One as he watches young Luke Skywalker on Tatooine. Ewan McGregor is reprising his role as Obi-Wan, with Deborah Chow directing, and a recent announcement surprised many with the news that Hayden Christensen will return as Darth Vader. Rumors are that Obi-Wan Kenobi and Darth Vader will square off again – which is different from what canon has suggested until now, but not actually contradictory – and while I think that will be cool, I hope for Mr. Christensen's sake he gets to do more than just swing a lightsaber in a black suit.
It would be a criminal shame if Hayden Christensen returned, and co-starred alongside Ewan McGregor, only to remain hidden behind the black mask. I sincerely hope that Obi-Wan has flashbacks to the Clone Wars, where he and Anakin can interact in a dynamic, powerful way in live action that they were never given the chance to do in any film of the Prequel Trilogy. Then throw in the Inquisitors (and even some Darth Maul for spice) and give us the quality TV series we all want.
Hayden and Rosario: Sky-Guy and Snips
Perhaps even more exciting is the announcement that Hayden Christensen will be appearing in the Disney+ TV series Star Wars: Ahsoka, starring Rosario Dawson as the titular Grey Jedi. Darth Vader is already dead by the time this show takes place, so the prospect of Clone Wars flashbacks is high. To see Anakin, Ahsoka and Rex together in live action would be thrilling, and no doubt Executive Creative Director Dave Filoni, who (along with Jon Favreau) wrote, directed or executive produced just about every awesome Star Wars thing for the past 15 years, has something special planned for us.
Another equally fascinating idea is that Anakin might appear to Ahsoka as a Force ghost. This would provide an opportunity for strong, subtle character interaction between the two. Ahsoka was Anakin's padawan, but she was like a younger sister to him – although their last meeting in mortal form was in the final episode of Rebels Season 2, where they tried very, very hard to kill each other. To see Anakin and Ahsoka interact as friends again would be powerful indeed.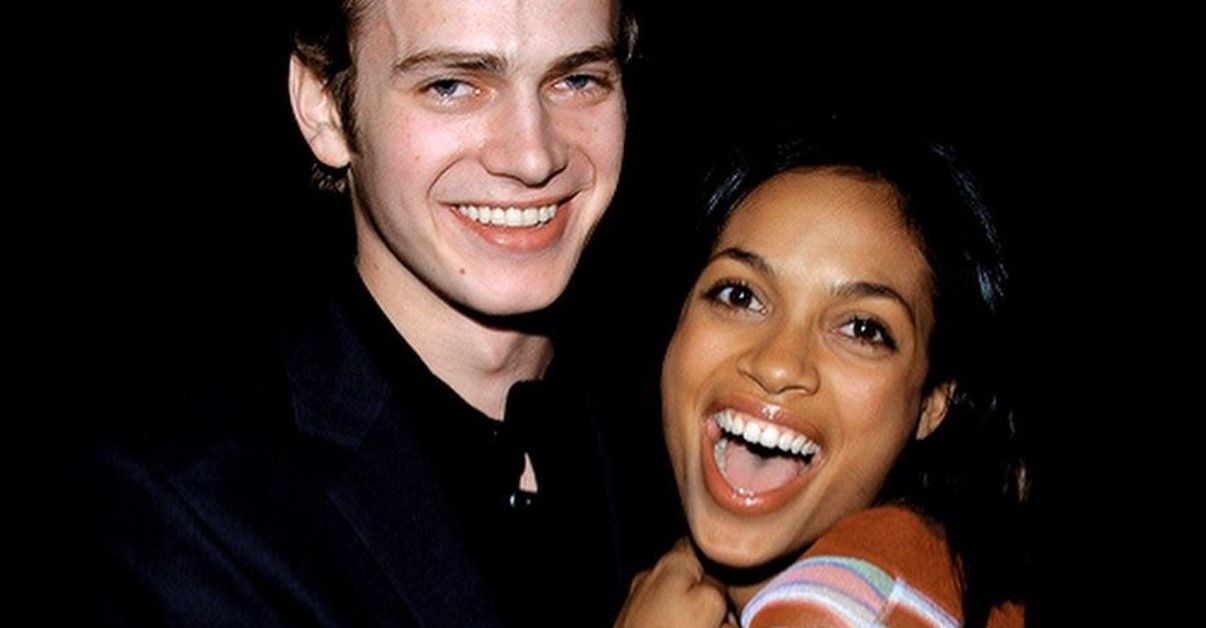 And, in one of those cosmic coincidences, Hayden Christensen and Rosario Dawson actually went to the Lee Strasberg Theatre & Film Institute together – and co-starred in Shattered Glass. So old friends in real life get to play old friends in film. 
I for one am excited to see Hayden Christensen return to Star Wars and I hope his upcoming TV appearances will see him born again to fans.
Share This Story, Choose Your Platform!